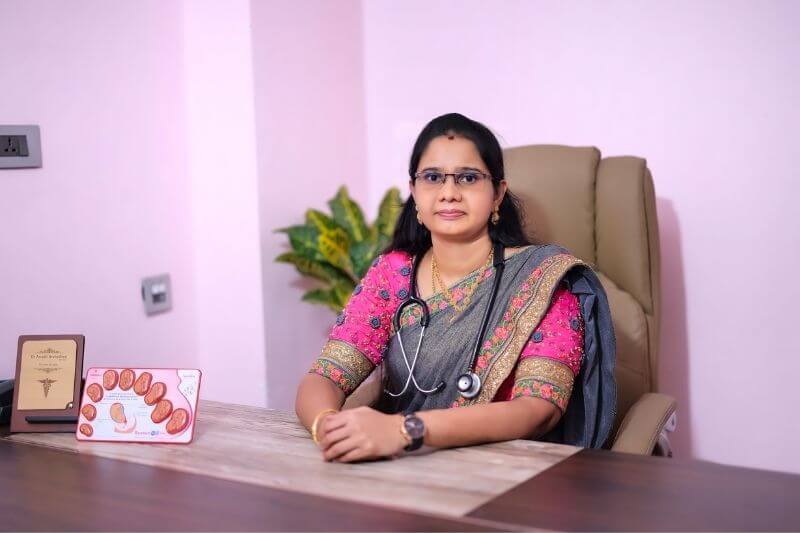 Lister Hospitals, a leading fertility hospital in Nagercoil, offers the best techniques and treatments to help couples who cannot conceive naturally. We have helped thousands of couples who have visited us for fertility treatment, making their dreams of parenthood come true. Dr. Ananthi Aravind is the best gynaecologist in Nagercoil, providing individualized treatment with care and compassion.
Why Is Lister Hospital the Best Fertility Hospital in Nagercoil?
We have been at the forefront of infertility care using ground-breaking medical technology and proven treatments to ensure you have the best possible chance to conceive. Our team will be with you every step of the way, helping you overcome the many different challenges of creating a family.
Gone are the days when you had to make multiple visits to cities like Bangalore and Chennai in the hope of being blessed with a child. The best thing about choosing a fertility hospital in Nagercoil is that you can avail world-class treatment at affordable prices.
With her team of fertility experts, Dr. Ananthi Aravind provides a range of invasive and non-invasive treatments that can only be availed in major cities. Here are some of the things that separate us from other IVF treatment centres in Nagercoil:
A dedicated team of fertility experts offering personalized care
High success rates
Affordable and transparent pricing
Latest diagnostic tests for a better success rate
Individualised care plans
What Are the Different Fertility Treatment Options?
If you've been unsuccessfully trying to conceive for more than a year (six months, if you're over 35), it's best to visit a fertility clinic in Nagercoil for a consultation. You and your partner will need to take a few diagnostic tests to find potential causes. This includes tracking ovulation, screening for anatomic problems, obtaining semen samples, genetic testing, hormone testing, etc. Depending on the results of these tests, the doctor will suggest further treatment. Treatment options could include invasive and non-invasive procedures.
Besides IVF, some commonly used fertility treatments include:
Medications
Intrauterine Insemination (IUI)
Intracytoplasmic Sperm Injection (ICSI)
Assisted hatching
Surgeries (in women) to remove fibroids, polyps, pelvic adhesions, endometriosis, etc.
Surgeries (in men) for varicocele repair, vasectomy, etc.
The fertility expert will determine the best treatment option and discuss the success of each outcome to help you make the right choice.
What Is the Cost of Fertility Treatment?
Fertility treatment costs vary depending on the treatment taken, diagnostic tests undertaken, the doctor's experience and expertise, and the general cost of living of the place where you've chosen to take treatment. For instance, treatments offered at our fertility hospital in Nagercoil will be lower than those provided in a major city like Mumbai or Chennai.
At Lister Hospitals, we promise world-class treatment at half the cost you'll pay in a tier-1 city. We employ the most innovative and cutting-edge diagnostic technologies at our state-of-the-art in-house lab to determine the best treatment possible. Our Nagercoil facility will open shortly. Currently, we serve people coming from nearby areas such as Kanyakumari, Suchindrum, Anjugramam, Nagercoil at our Marthandam facility. We promise world-class service standards and patient-centric treatment at all our hospitals. Call +91 7373 005563 to speak to the best gynaecologist in Nagercoil.