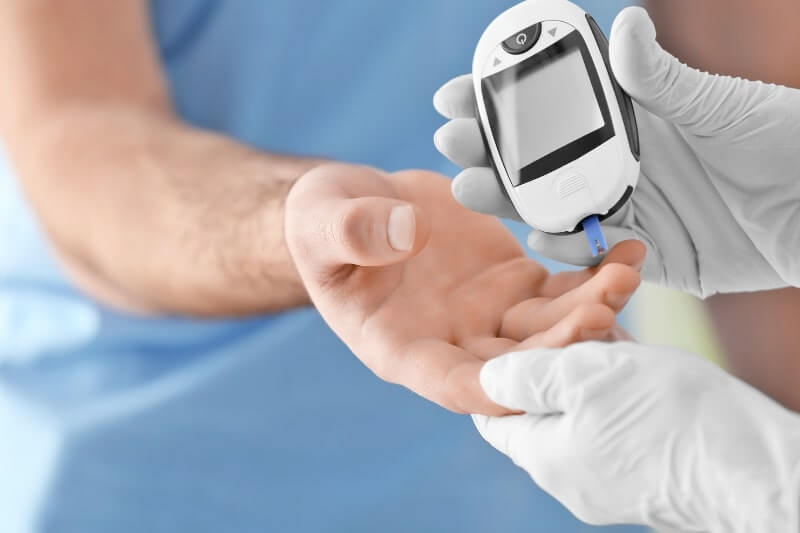 Lister group of Hospitals – The best diabetes Hospital in Marthandam
Diabetes has emerged as a big health concern over the years. It has become a major health threat in India. Given the enormous burden of diabetes in India, combined with the lack of knowledge about this disease, it is important to understand the diabetes treatment steps. In order to understand which is the best diabetes Hospital in Marthandam check if the below factors are taken care of at the hospital:-
Early diabetes screening and its complications

Risk factors management

Timely evaluation of damage to terminal organs
Projections from the World Health Organization (WHO) indicate that 67 million Indians actually have diabetes, but half of them are unaware of it. By 2030, this figure is projected to swell to 100 million.
What is Diabetes?
Diabetes is a chronic disease that affects how food is converted into energy by your body. Most of the food you consume is broken down and released into your bloodstream in the form of sugar (glucose). When your blood sugar increases, it signals your pancreas to release insulin.Insulin serves as a gateway to allowing blood sugar to be used as energy in the cells of your body.
Your body either does not produce enough insulin or does not use the insulin it makes as efficiently as it should if you have diabetes. Too much blood sugar remains in your bloodstream because there isn't enough insulin or cells stop responding to insulin. This can lead to severe health problems over time, such as heart diseases, loss of vision, and kidney diseases. For diabetes, there is no cure yet, but losing weight, eating healthy food, and being involved in an active lifestyle can really help. Take medicine as required, obtain education, and diabetes self-management may reduce the effect of diabetes. Choosing the best diabetes Hospital in Marthandam in order to get treated in the best way.
Lister Hospital for Diabetes
With a twofold mission, Lister Hospital is the best diabetes Hospital in Marthandam. The hospital has initiated the best diabetes department:-
To provide extensive and complete diabetic care that doesn't just stop at regular diabetes treatments, but covers its numerous complications.
Our aim at Lister Hospital is to provide high-quality diabetes care and related multi-specialty services. We are a high-standard hospital that aims to bring a positive impact through education, research, and awareness initiatives on diabetes management and prevention.
What makes Lister Hospital the best diabetes hospital in Marthandam
The Lister Hospital in Marthandam is India's leading diabetes treatment center. Dedicated health care staff, clinicians, and intensivists offer extensive assistance to address numerous diabetes-related issues. Lister hospital has the best Diabetology treatment center in Marthandam
The hospital has continued to concentrate on giving its patients the best-in-class diabetes treatment under one roof since its inception. Our institution houses some of the best doctors for diabetology in Marthandam. It also happens to encourage research activities and outstanding patient care. Dr. Aravind Vijayan M. D. (Gen.Med) D.diab(AUS), the best diabetologist in marthandam is the founder of the best diabetes Hospital in Marthandam(Lister group of hospitals). Thousands of critically ill patients have been treated successfully by the best diabetes doctor in Marthandam
In order to ensure quality care interventions in the field of diabetes and endocrinology, ultra-modern programs and technologies have been introduced at the hospital. The Department of Endocrinology at Lister Hospital specializes in diabetes care, along with other domain-related ailments. The hospital has therefore earned the reputation of being the best diabetes Hospital in Marthandam.
Using state-of-the-art diagnostic and interventional instruments, our specialist diabetologists provide both acute and long-term diabetes care and its associated complications. The Diabetes department at Lister hospital is well known for its innovative methodologies and treatments. In the diabetes department, we have also facilitated individualized treatment interventions to provide diabetic patients with medical as well as nutritional assistance. All this makes Lister Hospital one of the best diabetes Hospitals in Marthandam
Facilities at the best diabetes hospital in Marthandam
Important features that make Lister Hospital the best diabetes hospital in Marthandam
There are various diabetes specialty treatments for different types of disease-related ailments. Such treatments of excellence provide patients with the benchmarked quality of care and facilities. Knowledge about various health conditions caused by diabetes and its advanced diagnostic procedures is also available at our hospital.
Our hospital is designed to meet the medical and therapeutic needs of our patients with the latest technologies and interventional resources. All kinds of patients with diabetes are treated here with care and compassion. The hospital offers the best infrastructure and uses the latest treatment equipment.
Some divisions are dedicated to early diagnosis and treatment of all forms of diabetes. Diabetes-related short-term and long-term complications are treated using state-of-the-art therapeutic and diagnostic facilities. For its diabetes care and treatments, Lister Hospital has built a good reputation and top position in Marthandam In order to treat serious diseases caused by diabetes, the hospital provides specialized endoscopic procedures and the best dialysis center in Marthandam.
Lister Hospital is one of the best Diabetic Hospitals in Marthandam Our infrastructure is planned to provide the latest technical services available to patients today. Equipped with modern technologies, our diabetes department treats diabetes by offering complex secondary and tertiary care. In areas like diabetes nephropathy, diabetes retinopathy, diabetes neuropathy, dyslipidemia, etc., the diabetes center provides advanced diagnostic and treatment facilities. A special team of physicians is available to provide in the diabetic foot care unit for diabetic patients with foot problems.
At Lister Hospital, the large team of hand-picked diabetes specialists and endocrinologists ensure the highest level of treatment for patients suffering from diabetes and related metabolic diseases. Our hospital has evolved over the years and implemented the latest developments in its management and technology in order to provide diabetics with world-class care.