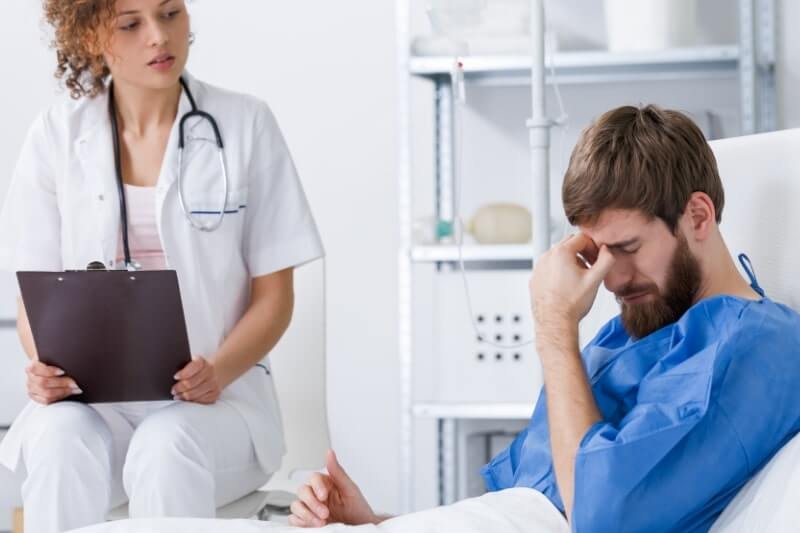 Identifying the perfect psychiatrist can be intimidating and confusing. It is crucial to choose one who is accomplished in the most advanced remedies, and well known with the latest research. For a psychiatrist in Marthandam, look no further than Lister Hospital, which is the best psychiatrist hospital in Marthandam
A psychiatrist should be easygoing, understanding, concerned for you and for what is bothering you. They should impart you with confidence that they have perceived what you have shared with them, and are fit to explain the way that you feel, making you feel that your matters and views have been respected. They should pacify your concerns and queries with decorum; this is a profession where respect for patient civil and human rights and confidentiality are of the utmost importance. When searching for a psychiatrist in Marthandam, you must find one with whom you will be relaxed so as to fully divulge your inner-most anxieties, fears, and goals.
Best psychiatrist in Marthandam for depression
Depression (AKA major depressive disorder) is a prevalent and pressing medical disorder that adversely impacts how you feel, the direction in which you think, and how you behave. Experiencing emotions of sadness and/or lack of interest in actions and activities once appreciated could be a sign of depression. It can create a number of physical and emotional difficulties and reduce a person's capability to perform at home and at work. Luckily, depression is curable (responsive to treatment) and Lister Hospital provides the best psychiatrist in Marthandam for depression
Depression indicators range from low to harsh and include:
Best psychiatrist in Marthandam
Dr. Harish is the most skilled and best psychiatrist in Marthandam. He has completed his UG and PG from Trivandrum Medical College. His primary areas of practice are de-addiction, child psychiatry, adult psychiatry, and counselling. Dr. Harish has presided over many sessions, frequented numerous seminars in several countries. He has attended chaired sessions, delivered talks, presented many papers, and has also given several TV and radio talks. He is significantly competent in treating all kinds of psychiatric cases. Diverse and myriad patients have been treated and managed wonderfully by him. Rest assured that if you are looking for a psychiatrist in Marthandam, he is the perfect counsellor for your woes.
Best psychiatrist hospital in Marthandam
Lister Hospital is unquestionably the best psychiatrist hospital in Marthandam, where zero disclosure and patient confidentiality are adhered to. Their psychiatrist has a calm and composed manner and listens to the needs and concerns of the patients with understanding. Check in to Lister Hospital and enjoy the best care and treatment for your depression needs.