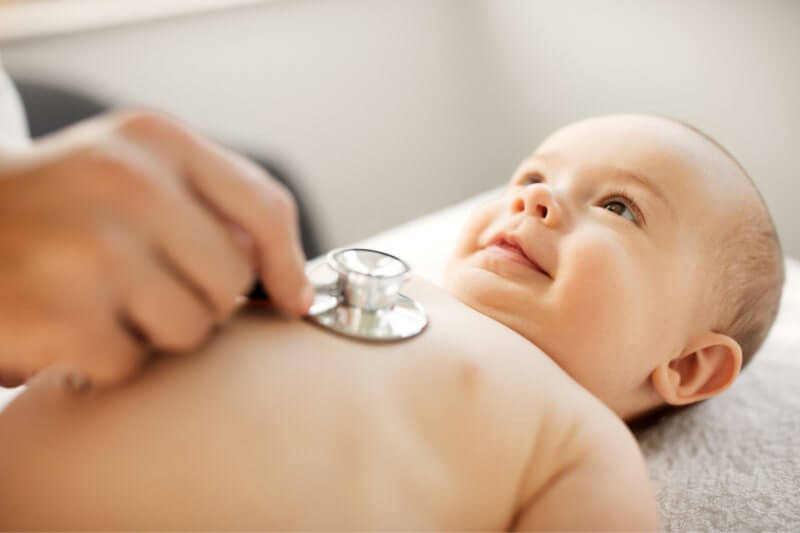 Best Pediatric Hospital in 

Marthandam

 To Treat Child Health Conditions
Children make our life meaningful, therefore, the growth and development of children is a big concern. Lister Hospitals, the best pediatric hospital in Marthandam, provides effective treatment to children with great love and patience. With years of experience, Lister Hospitals has an established line of treatment and diagnosing procedures that cater to all medical requirements of children- newborns, toddlers, and teens. 
The Department of Pediatric at Lister Hospitals is well-equipped with high-quality ventilator and incubator facilities. We provide specialized treatment for children with developmental and genetic disorders. Lister Hospitals can offer the best available treatment for children with all health issues as we have a team of the best pediatricians in Marthandam.  We provide state-of-art treatments across cardiology, neurology, oncology, nephrology, dermatology, infectious diseases, pediatric surgery, endocrinology, and so on. 
Neonatology-Treatment and Services
Neonatology under the Department of Pediatrics at Lister Hospitals provides streamlined and interdisciplinary care and treatment for premature babies and newborns. With level IV Neonatal Intensive Care Units, our best neonatologists in Marthandam serve premature babies and newborns with all medical and surgical conditions. Our NICUs are available 24*7 with the complete support of pediatricians and nursing staff. Premature babies from 24 weeks gestation period onwards are treated in our neonatology division. 
We have state-of-art infrastructure facilities to attend to newborns with critical illnesses. Every year more than 3000 babies are admitted to our hospital. The expertise of our best neonatologists in Marthandam helps us to provide dedicated treatment procedures to prevent all levels of complications during premature delivery. Under the Neonatology Division, we also provide perinatology and fetal therapy services. 
Why Do You Consult Pediatricians?
Adults can express their difficulties and medical conditions whereas children can't do that. Pediatricians are trained to diagnose and treat the medical conditions of children. There are general pediatrics, pediatric cardiology, and pediatric surgeons. As one of the best pediatric hospitals in Marthandam, Lister Hospitals also treat children with developmental issues and behavioral problems.
What Does Our Best Pediatrician in Marthandam Do?
Our best child specialists in Marthandam diagnose and treat children up to the age of 16. Pediatricians take care of children by giving timely vaccinations and make sure that children perform physical mental growth proportionate to their age. Parents need to consult pediatricians at least once a year till the age of 5 years. Our best pediatricians at Lister Hospitals, Marthandam, also treat infectious diseases, injuries, and other illnesses.
At Lister Hospitals, we have well-experienced pediatric surgeons to perform a wide range of surgery in infants and children up to age 16. Pediatric surgeons commonly diagnose and treat the following surgical requirements:
Lister Hospitals is the best pediatric hospital in Marthandam and renowned for its expertise in diagnosing and treating diseases related to children from neonatal to adolescent period. Our child-friendly environment, the team of best child specialists and caring staff, state-of-art technologies enable our hospital to become the best pediatric hospital in India.