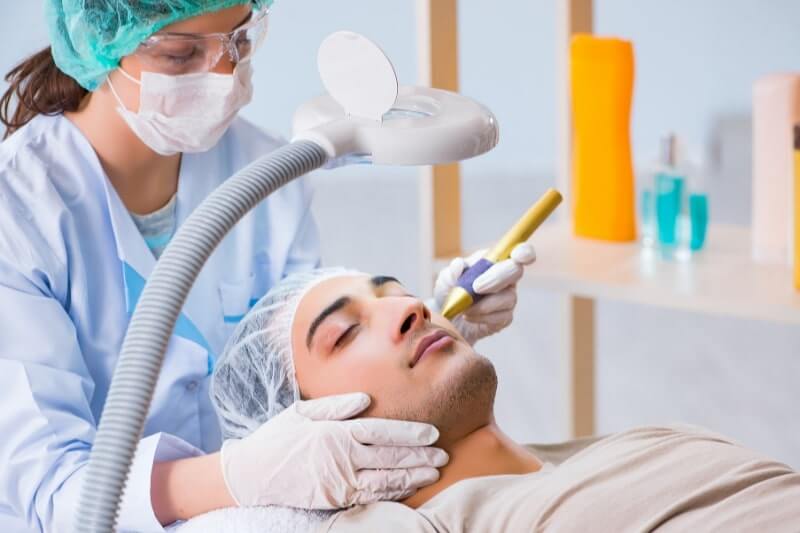 What makes Lister Hospitals the Best Dermatology Hospital in 

Marthandam

 
Dermatological issues can be very troublesome and unpleasant, which is why the dermatology department at Lister Hospitals strives for perfection in all the dermatological services and procedures offered. Several issues related to a patient's skin, hair, and nails are treated at Lister, be it cosmetic corrections, problems, or even surgery-related dermatological matters. The ability to comprehend the gravity of dermatological complications and offering suitable medical solutions makes us the best dermatology hospital in Marthandam.
Our highly trained team of the best skin care doctors in Marthandam assists you throughout the diagnosis and treatment of various skin conditions, whether it is skin allergies, eczema, allergic contact dermatitis, and more. In addition to providing cost-effective and quality medical services, we also attempt to create the most peaceful, comfortable, and accessible environment for our patients so that individuals of every age group and background feel welcome, understood, and acknowledged. 
Services Offered in the Best Dermatology Clinic in 

Marthandam
We at Lister Hospital investigate and handle dermatological cases effectively. Some of the common dermatological and cosmetical problems we solve include acne, alopecia, boils or abscesses, dandruff, eczema, moles, psoriasis, pigment irregularity, rashes, and skin cancer. Our diagnostic procedures, too, make us the best dermatology hospital in Marthandam. These procedures include skin allergy patch testing, biopsies, culture tests, and wood's lamp examination. 
Our experts are adept at dealing with a variety of dermatological cases and cosmetical corrective procedures. A wide array of irksome allergic and infectious skin conditions are handled and successfully treated with the utmost care and attention by the best dermatologists in Marthandam. The latest technologies are employed to work on dermatological issues such as acne, warts, skin issues related to PCOS, and so on. 
Why Lister is the Best Skincare Hospital in 

Marthandam
At Lister Hospital, we understand that physical health goes beyond the boundaries of what goes on in your internal system. Dermatological and cosmetical issues are not just about your appearance, but so much more. Even the tiniest neglect on one's part could lead to a major malady such as skin cancer or worse. Therefore, we believe that being the best dermatology hospital in Marthandam also entails that we detect the issue early on before it becomes too massive to be handled properly. 
Our team of expert and professional dermatologists go through your medical history and condition thoroughly before zooming in on the problem. Solutions and treatments are then suggested accordingly based on the intensity of the medical issue. The state-of-art equipment available at Lister hospitals allows our dermatologists to provide safe and high-quality services with extreme competency and effectiveness, leading to a high success rate. Being able to assist our patients with the best cosmetical treatments to handle numerous dermatological conditions is what makes us the best skincare clinic in Marthandam.