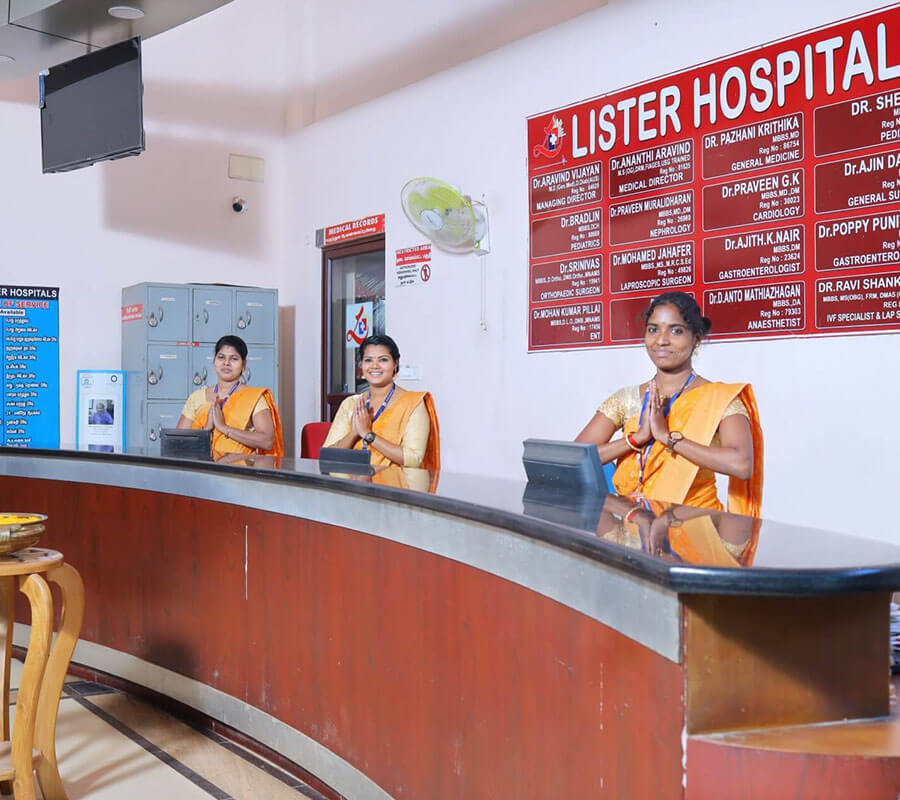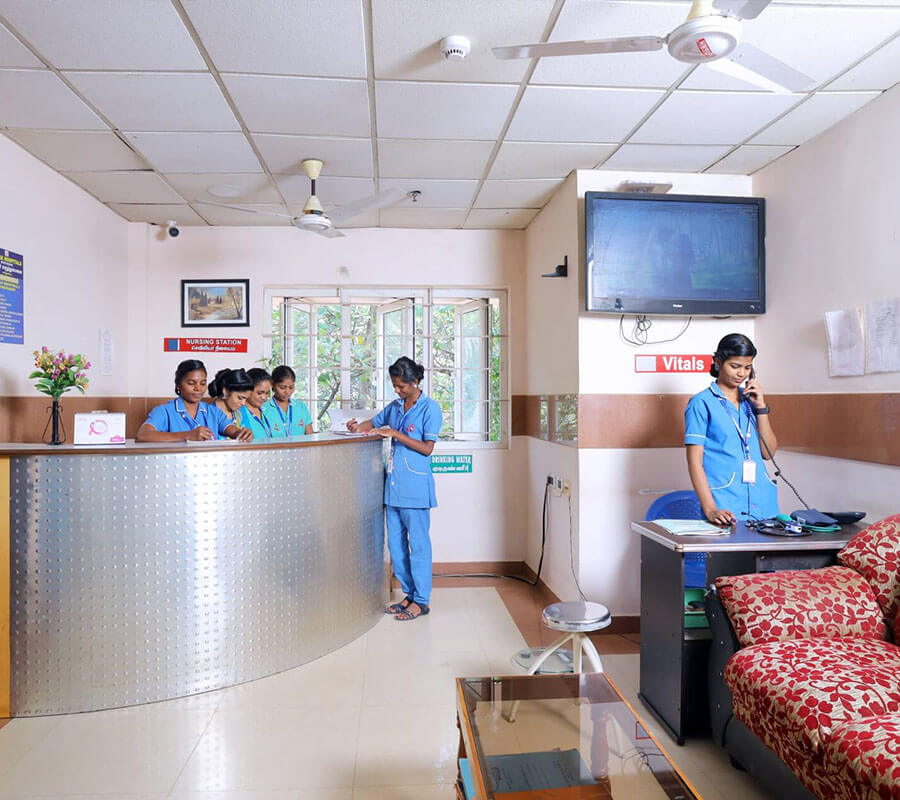 Lister Hospitals is recognized as the premier health care service provider in Marthandam. Founded in 2007, Lister Hospitals offers a wide range of medical services with multispeciality consultation. Our vision is to provide advanced and quality medical care to the rural population throughout Marthandam. Being the best fertility center in Marthandam, we provide advanced infertility treatment, comprehensive pregnancy care, and neonatology treatments. Our commitment to quality health care services has attracted the best medical professionals to deliver medical treatment with international standards.
About Lister Hospitals in Marthandam, it's a fifty bedded multispeciality hospital serving more than 3000 inpatients and 50,000 outpatients annually. Lister Hospitals, an infertility center in Marthandam also offers multispeciality treatments in Neonatology, Pediatrics, Pulmonology, Gynecology, Neurology, Urology, and so on. Our high-tech diagnostic and treatment services along with 24/7 health care service also make Lister Hospitals the best one in Marthandam.
The hospital's innovative and extensive infrastructure facilities enable our medical professionals to provide comprehensive physical and mental support to the patients. We value the relationship with our patients that fosters an environment of mutual trust and respect. At Lister Hospitals, we offer our medical services at affordable rates to ensure that the advantage of modern healthcare facilities reaches all sections of society.
Lister hospital has been serving thousands of families in the southern districts of Tamil Nadu since 2007. Lister hospital, founded by Dr. ARAVIND VIJAYAN, MD, has become an integral part of the city due to its focus on high-quality diagnostic procedures and medical treatments. Our mission is to provide compassionate and qualitative healthcare services to the rural population at affordable costs.
As one of the multispeciality hospitals in Marthandam, Lister Hospital offers world-class healthcare services combined with all levels of support to the patients. Lister Hospital was initially started with Emergency Surgery Unit, Obstetrics, Gynecology, and Pediatrics. Over the years,  in line with the advances in the medical field, we provide super-specialty services in the areas of Critical Care Medicine, Fertility, Dermatology, Psychiatry, Cardiology, Neurology, Nephrology, Surgical & Medical Gastroenterology and Urology.
Lister hospital, with its top-notch healthcare services, has been accredited by the National Accreditation Board for Hospitals (NABH) and the laboratory is NABL (National Accreditation Board for Testing and Calibration of Laboratories) accredited.Our relentless effort in the Medical field has attracted highly-qualified medical professionals from all over India that make our healthcare services affordable and accessible to everyone. Today, Lister Hospital has around 15 established and fully-equipped departments along with the trained and dedicated staff.
The real strength of Lister Hospital lies in its strong sense of social commitment and we are also dedicated to providing patient-centered care at affordable costs. Our medical professionals are focused on holistic healing by providing comprehensive care on all dimensions of human life – mind, body, and spirit. Over a decade, we have been committing ourselves to serve all sections of society with a keen focus on the less fortunate sections. We always strive to provide excellent and innovative healthcare services to all without any discrimination that will continue in the future.
ICU
URS
IUI
HSG
IVF
ICSI
PESA
TESA
TURP
TMT
ECG
EEG
Angiogram
Angioplasty
Pace Maker
Cystoscopy
Holter Monitor
C-ARM Facility
Lap Hysteroscopy
Physiotherapy
X-ray – 24*7
Pharmacy – 24*7
Scan & Echo
Doppler
Our Specialized Team
The Highest Quality Healthcare and Medical Professionals because we are in this together. Here, we are passionate about healing and putting our patients first.