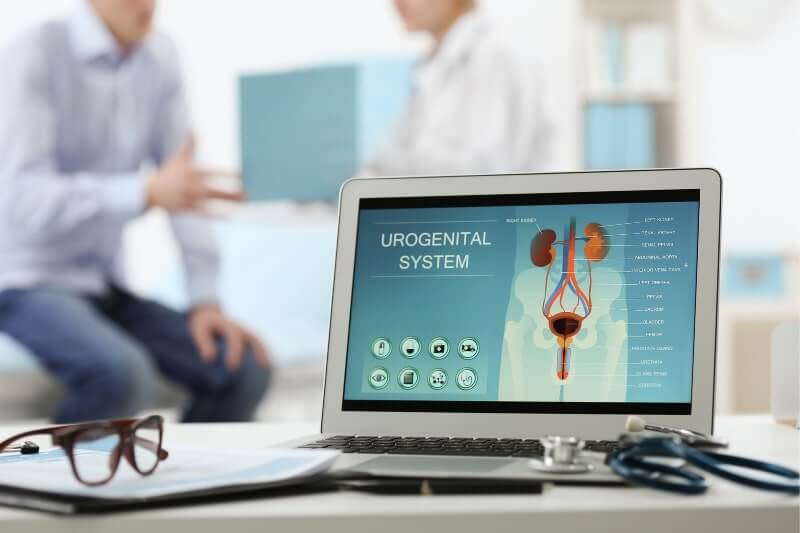 Best Urology Hospital in Marthandam
Lister Hospital is the best urology hospital in Marthandam. We use advanced diagnostic and treatment techniques to treat various urological problems, including urinary stones, bladder problems, urinary tract infections, and even cancer.
Our team includes the best urologists in Marthandam who have several years of experience and expertise in providing exceptional care to patients of all ages, including children. In fact, we're one of the few hospitals in South Tamil Nadu offering pediatric urology care. We boast of being the best urology hospital in Marthandam and have an exceptional team of post-operative staff and physicians to ensure a speedy recovery.
Some Of the Common Renal & Urological Issues We Treat Include
Kidney and Ureteral Stone
Urinary Tract Infection
Bladder Prolapse
Cancers
Erectile Dysfunction
Prostate Enlargement
Penile Fractures
Hematuria
Interstitial Cystitis
Urinary Incontinence
Overactive Bladder
Services and Treatment Procedures Offered at The Best Urology Center in Marthandam Include
Circumcision refers to the surgical removal of the foreskin from a baby's penis. While circumcision is a mandated procedure in some religions, there are several health benefits. A circumcised penis is easier to clean, thereby improving hygiene. Circumcised men have a lower risk of UTI, STI, and even penile cancer. We use the latest procedures to ensure safe, accurate, and quick circumcision. Our procedures also help with rapid recovery.
Holmium Laser Prostate Surgery:
At Lister Hospitals, we treat patients with prostate enlargement disease. Holmium laser prostate surgery involves using a laser to remove the tissue that blocks urine flow through the prostate. HoLEP treatment provides a permanent solution for prostate enlargement.
Prostate Biopsy is a process to collect suspicious or damaged tissue samples from the prostate. Our best urologists in Marthandam perform a prostate biopsy using a needle. Tissue samples need to be examined for diagnosing prostate cancer.
Prostatectomy is a surgical treatment to remove the prostate gland. Prostatectomy is commonly used as a treatment for prostate cancer. At Lister Hospitals, we provide minimally invasive surgery and traditional open surgery based on the medical condition.
Lithotripsy is a treatment procedure in which urologists use shock waves to break down stones in the gallbladder and kidney.
Endourology is a minimally invasive surgical technique used to carry out surgery on the urinary tract.
Cystoscopy is a treatment procedure that allows our best urology doctors in Marthandam to examine the bladder line and the urethra. A cystoscope is inserted into the urethra and the bladder during a cystoscopy.
Ureteroscopy is a procedure used to treat urinary stones and tumors.
Laparoscopy is a keyhole surgical procedure to access the organs inside the abdomen. It's a minimally invasive surgical procedure using the laparoscope.
Other major surgical techniques include Urethroscopy, Celioscopy, Pelviscopy, and Nephroscopy.
The Department of Urology at Lister Hospitals is well-equipped with cutting-edge technology and machines to provide comprehensive care to patients.
Call us at 4651 205152 to make an appointment at the best urology hospital in Marthandam